14th AGM Notice

Notice is hereby given that the Fourteenth (14th) Annual General Meeting of Saudi Pak Real Estate Limited will be held on 28th day of April, 2021 at 3:00 pm at 19th Floor, Saudi Pak Tower, 61-A, Jinnah Avenue, Islamabad in order to consider and approve the following:
Ordinary Business:
To confirm minutes of the Thirteenth (13th) Annual General Meeting held on April17, 2020.
To receive, consider and adopt the Audited Financial Statements of the Company for the year ended December 31, 2020 together with the Auditor's and Director's Reports thereon.
To appoint auditors of the Company for the year ending December 31, 2021 and to fix their remuneration. M/s KPMG Taseer Hadi & Co. Chartered Accountants being eligible have shown their consent to be appointed as External Auditors of Saudi Pak Real Estate Limited
Any other Business:
To transact any other business with the permission of the Chair.
You are requested to kindly make it convenient to attend the meeting.
By order of the Board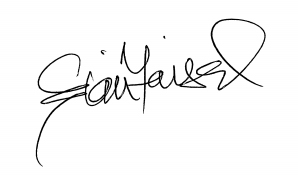 Mian Faisal Ashraf
Company Secretary
Registered Office:
19th Floor, Saudi Pak Tower, 61-A, Jinnah Avenue, Islamabad.


Note:
A member entitled to attend and vote at the Annual General Meeting may appoint another member as his/her proxy, except a corporation being a member may appoint as its proxy any officer of such corporation whether a member of the Company or not, to attend and vote in his/her place. Proxies in order to be effective, must be received at the Registered Office not later than forty-eight hours before the time for holding the meeting and must be duly signed and witnessed.
| | |
| --- | --- |
| Saudi Pak Industrial and Agricultural Investment Co. Ltd. | |
| Mr. Kamal Uddin Khan | Chairman |
| Mr. Mohammad Nayeem Akhtar | MD/CEO |
| Mr. Fateh Tariq | Director |
| Syed Safar Abbas Zaidi | Director/Chairman Audit Committee |
C.C. A.F Ferguson & Co., Chartered Accountants.